Used Nissan Sentra near Irvine CA

View Inventory
Nissan is a practical luxury brand, but they focus mostly on the practical in any used Nissan Sentra. Throughout the years, the model has given customers an economical sedan that gives more than it takes away. That's an extremely important characteristic of any automaker serving Irvine customers. Nissan of San Juan Capistrano is here with a strong and healthy collection of used Nissan Sentra models. You'll find its reliable and energetic ride fits perfectly with its laid back sensible exterior.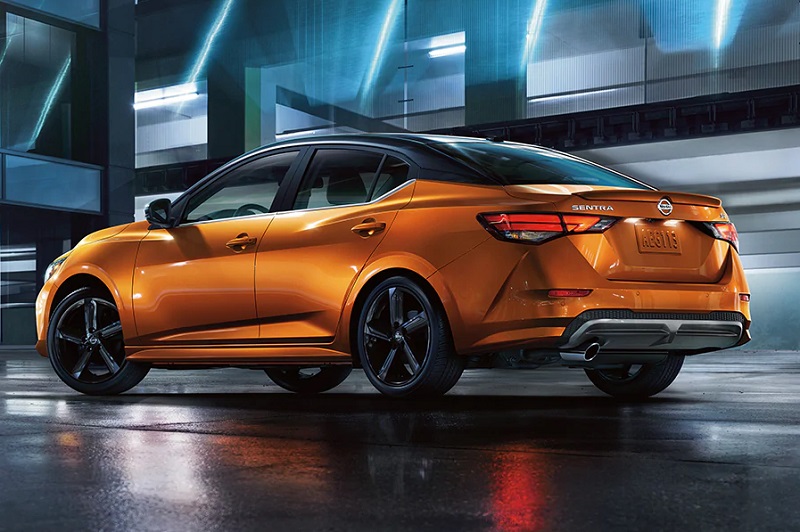 Compact - Nissan Dealer serving Irvine CA
The compact size of a used Nissan Sentra makes it appealing to many of our Nissan of San Juan Capistrano shoppers. While being extremely easy to drive and park, the model also has excellent spacing on the interior, giving your family room to stretch out and make the most of each trip. Nicely crafted materials give the cabin a sense of security and relaxation. We've always loved the colors that Nissan chooses for the interior of the Sentra.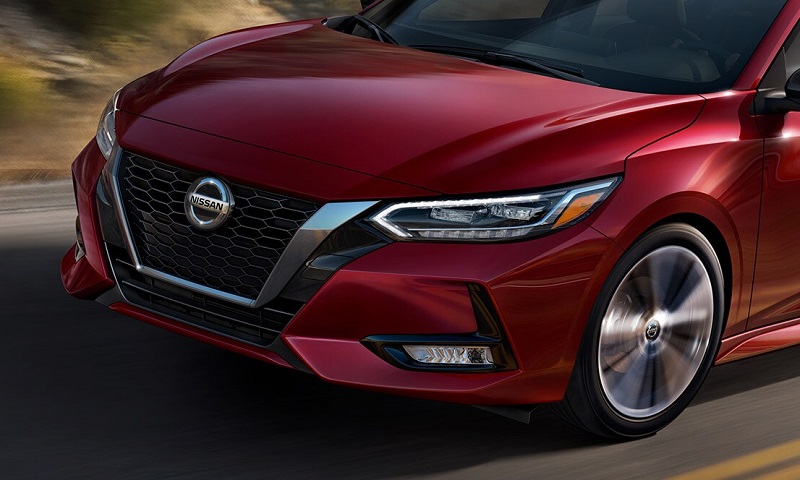 Luxurious and glamourous is nice, but some people don't want all the extra trimmings that come on some of today's most expensive vehicles. A used Nissan Sentra near Irvine is a nice blend of practical and luxurious. Even going back over half a decade, you'll find an exterior with LED headlamps and nice lines and curves, but you won't find anything too flashy or overpriced. And that's exactly how many of our customers like it. Some models don't get a frequent redesign, so the Sentra is unique in this way. By recharging the looks of the Sentra over the years, Nissan keeps it a favorite of used vehicle shoppers. There's so many designs and exterior features to choose from that it's like getting a new car in almost any model year.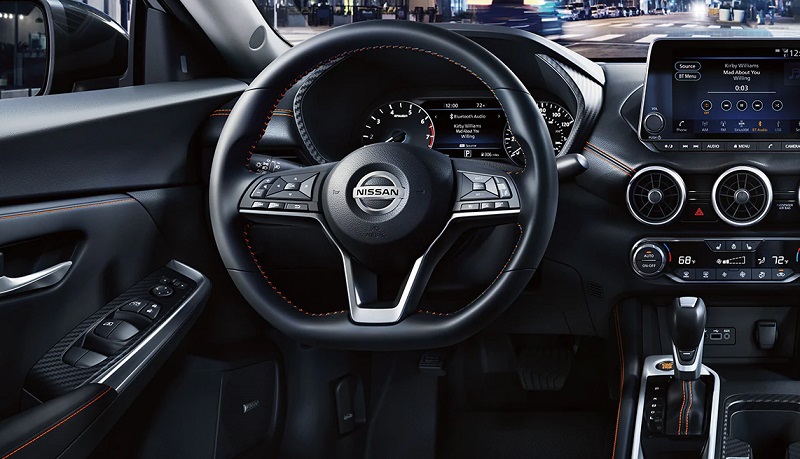 Safety - Used Nissan Sentra dealer
As a modern sedan even in used form, a used Nissan Sentra near Irvine will have some of the most advanced driver-assist features available even today. You also have the ability to go back way into the lineup and get something older without these features, if you're trying to save some money and just want a safe old-school type vehicle. However, everything from 2014 on has auto braking options and blind spot monitoring. Adaptive cruise control and other features were on high-end trims of the Sentra as well. You can outfit the model for economy or luxury, but you'll always get a safe Nissan Sentra.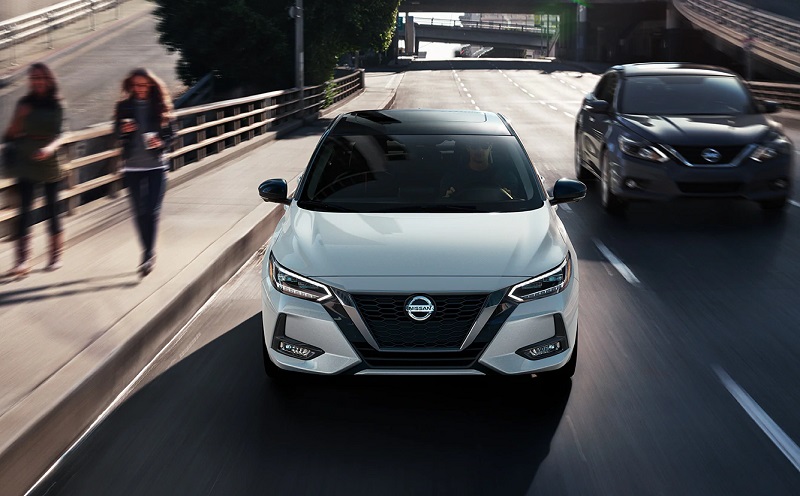 Buying a Used Nissan Sentra near Irvine
Our dealership serving Irvine believes in the Sentra as a model that offers exceptional value. It doesn't just offer value! It looks amazing as well. This is one of those models that has a long history in the industry, but people often assume it's a new model. Nissan never lets their Sentra become outdated. They redesign it frequently and keep it relevant and fresh to modern customers. Nissan of San Juan Capistrano believes that the Sentra remains one of our most reliable models.
Advantages of Buying Used
What's a used Sentra get you that a new one doesn't? A lot! A used Sentra is serving Irvine with: Economical down payment and monthly payments, Opportunity for extended warranties if wanted, Certified Pre-owned models for those who want additional perks, More model years to choose from and more designs, Discontinued trims still available used, A wide range of features that reflect the model's versatility. A used vehicle is an intelligent choice for so many people. We hope you'll take the time to use our free quotes and payment calculators to discover which Nissan Sentra model year matches your active lifestyle. This is one vehicle you'll always be glad you added to your garage or driveway.
The sales, finance, and auto service teams are always available when you need us. Don't hesitate to contact us when you have questions about financing or servicing your Nissan vehicle. You'll find our online team is responsive and available during business hours. Just use our Live Chat or texting feature. If you like to take care of your business like this through email, you can also reach us that way. Finally, we're up for a phone call if you are! Get in touch with our dealership to explore your options for financing your next used vehicle.