2022 Nissan LEAF near Irvine CA

View Inventory
Nissan calls the 2022 Nissan LEAF their "technology flagship." They see this model as something special for everyone who decides to make it a part of their daily life. Nissan's intelligent mobility philosophy shows up time and time again on the 2022 Nissan LEAF near Irvine, a nod to all their customers who depend on Nissan's engineers to make their life more efficient and fun. Nissan of San Juan Capistrano is thrilled to see the 2022 Nissan LEAF finally here serving San Juan Capistrano Tustin Irvine customers with something special. You can see just how special by reading our 2022 Nissan LEAF review.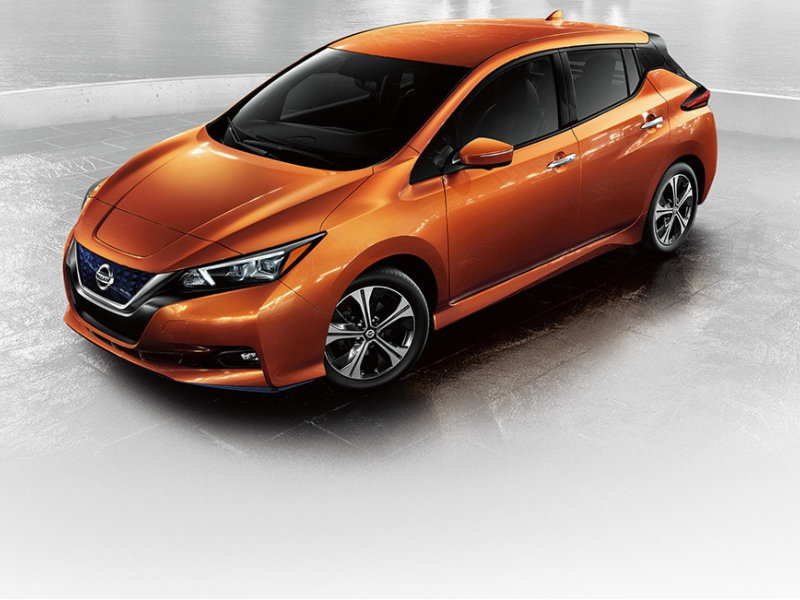 Exterior - Nissan Dealer serving Irvine CA
The exterior of the LEAF is something that showcases the creativity and scientific know-how of the Nissan design team. They give the model wind-diffusing side mirrors, an aerodynamic rear spoiler, and rear diffuser. The model's series of intelligent LED lights will give the vehicle an illuminating look, but it also gives you a razor sharp view of night roads. The standard wheels for the LEAF are 16-inch steel wheels with covers, but they go all the way up to 17-inch machine-finished aluminum alloy wheels, a really sharp look for the model. Each exterior point is serving San Juan Capistrano Tustin Irvine onlookers with a serious bit of Nissan eye candy. This one is very easy on the eyes.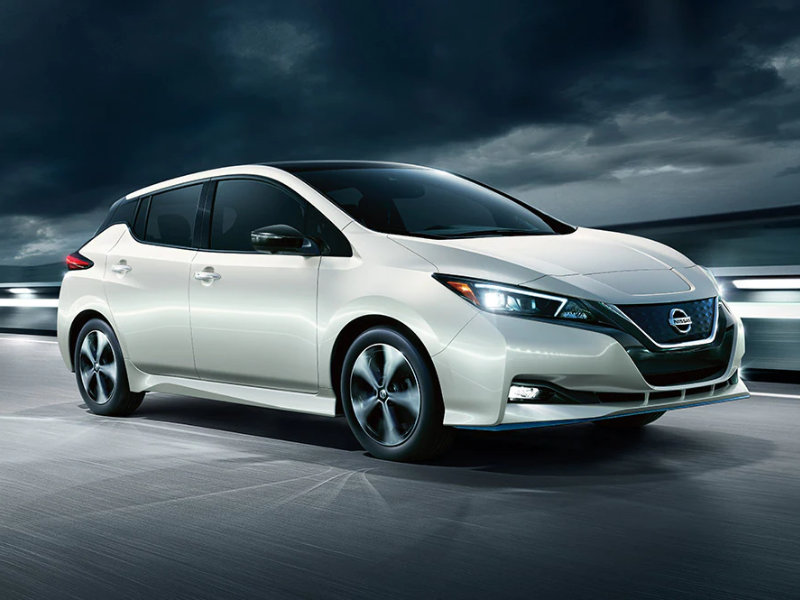 You can have it all on the 2022 Nissan LEAF near Irvine. This beautiful model begins with simplicity and ends with leather-appointed seats and an energy efficient Bose premium audio system. Cargo management is excellent inside the LEAF as well, boasting a removeable cargo cover and plenty of places to store your hauls around the cabin. There's even a hybrid heater system and 12-volt DC power outlet inside the cab. Every trim gets convenient Nissan Intelligent Key with Push Button Start.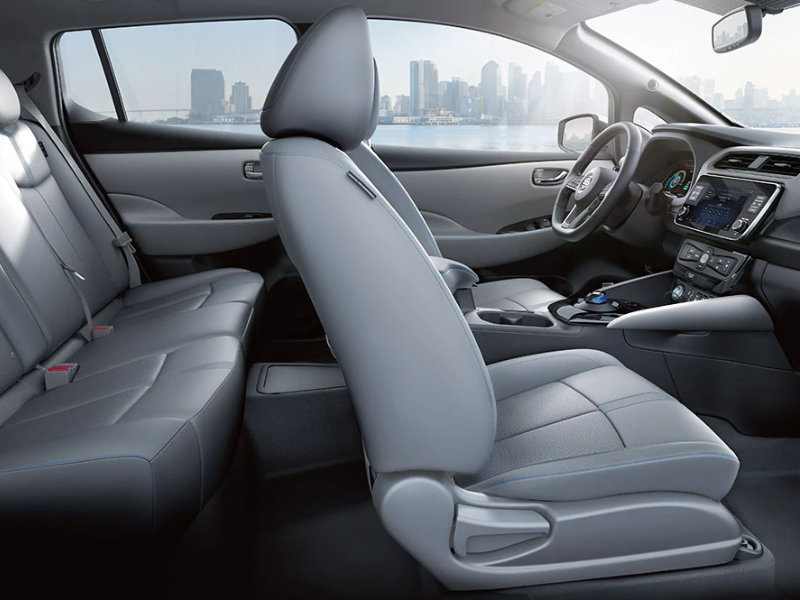 Nissan LEAF Mechanical specs
The all-electric vehicle has a heavy burden of outdoing its gas-powered counterparts. It's not enough to just offer something equal. It has to offer something more. The Nissan LEAF is great at fulfilling its duties here. The model gets a single-speed reduction gear and two drive modes for starters, but it also has a vehicle-speed sensitive electric power system that is a blast to drive with. Electronic brake force distribution and a torsion beam rear suspension make for one of the most inventive, unique drives of the year.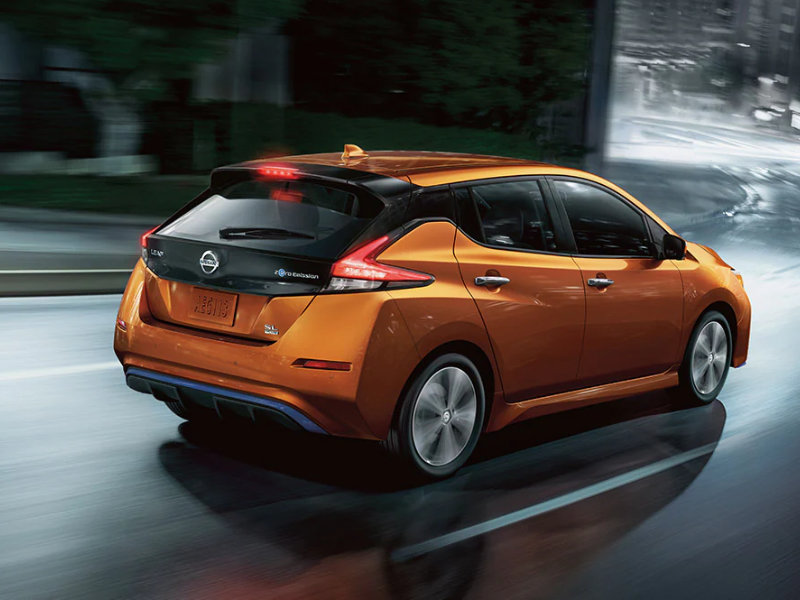 Powertrain - Nissan Dealership near Irvine CA
The horsepower on the LEAF is versatile. Never one to rest after they've accomplished something groundbreaking, Nissan gives you a 214 horsepower electric motor/battery combo to go along with its 147 horsepower standard configuration. Thanks to a new e-Pedal, you also get an intelligent co-pilot type driving experience that keeps you safe and stable on the road. The LEAF's EPA range this year is 149 miles. Also be aware that this one sports a FWD configuration and really seems to utilize its power at an impressive rate. When you need to go, the LEAF is always one step ahead of you. Every all-electric vehicle should perform like a LEAF, but they don't. Only the LEAF is the LEAF.
Safety - 2022 Nissan LEAF dealer
A new range of driver-assist features arrives this year and is standard on the majority of LEAF trims. The e-Pedal is a smart pedal that really helps you while you're driving. That's not all. The new Intelligent Around View Monitor, Intelligent Blind Spot Monitor, and ProPILOT Assist system are all working together to make sure that everyone in your LEAF is safe during every challenging drive. There are moments on the road where all of us lose focus, struggle, or might get nervous. Thanks to Nissan, you can have confidence even in those moments, always knowing that your LEAF has your back in every trying time. The engineering of the LEAF keeps it very safe, too. Thanks to features like Vehicle Dynamic Control with a Traction Control System and Hill Start Assist, you're always on familiar ground. The new Intelligent Driver Alertness feature will also help those of you out there who sometimes have to drive tired. If you're on the road and struggling to keep focus, your LEAF will give you a helping hand (and alert).
Nissan of San Juan Capistrano has the 2022 LEAF in stock right now and invites you to contact us today to schedule a test drive or learn more about this fascinating new model by Nissan. It's a great choice for the family who cares about the environment and their own comfort. Write or call today to discuss our LEAF inventory.
The 2022 Nissan LEAF is all-electric in more ways than one. Electrifying in its design and efficient in its drive, it has something for all families willing to happily move over to the all-electric powertrain camp. This is one compact hatchback that is so flowing in its design that you have to really examine its futuristic look to see exactly what class it falls in. Your 2022 Nissan LEAF is a fine example of how an automaker who cares about its customers can take any class and make it an EV model. This one is born to run, with elegant design and exciting possibilities.
S Trim
Nissan promises "instant thrills' for its 2022 Nissan LEAF owners this year, and they deliver in a big way even on the base model. The model starts off with a 147 electric powertrain that's ranged at 150 mile range. It goes up way more than that, but it's such a wonderful beginning to the trim levels that we wanted all Nissan of San Juan Capistrano shoppers to know just how well this model begins. If you want a base model, the Leaf is an excellent choice for you and your family. Colors this year include stunning options like Sunset Drift ChromaFlair, so for you "think outside the box" people, the Leaf is also a great choice. No matter which of the trim levels you choose, your LEAF stands out in a crowd.
The SUV model adds 17-inch machine-finished aluminum-alloy wheels to its personality profile. A really aggressive stance for this class is established right on the first trims. You can tell that Nissan wants its LEAF to never be forgotten, and they seem to really put thoughtfulness into their design philosophy. Your family can be proud to drive away in an SV. Day-to-day life in an SV is also a pleasant experience thanks to Intelligent Cruise Control and Nissan Door to Door Navigation with Premium Traffic.
S Plus Trim
Things always get better as you go up in trims (if you're not shopping on a budget of course). The 2022 LEAF S Plus is one of the trim levels that decides to be more generous on horsepower. It goes up to 214 horsepower with a 226 mile range. Torque is equally generous, set at 250 lb-ft of torque with a kick on liftoff that you can really feel. Don't mistake this electric model as one that's just going to keep the status quo. It is a daring feat of design. Cloth seat trim keeps the S Plus affordable to the majority of buyers.
SV Plus Trim
The second to highest trim is an achievement that adds 17-inch machine-finished aluminum alloy wheels and ProPILOT Assist to the mix. You'll also get LED headlamps with signature LED daytime running lamps. The 62kWh lithium-ion battery that works so well on the S Plus also comes on the SV Plus. This translates to outstanding power and acceleration.
Other Trims: SL Plus. Be sure to inquire about the fully loaded SL Plus trim!