2021 Nissan Sentra vs 2022 Toyota Corolla in Orange County

View Inventory
Drivers in Orange County who are in the market for a small sedan have a number of exciting options. Chief among them is the 2021 Nissan Sentra that is now available at Nissan of San Juan Capistrano. Nissan launched its new eighth-generation Sentra platform for the 2020 model year, and the follow-up expands the standard equipment, including adding Android and Apple device integration to the base package. An interesting alternative to the Sentra is the Corolla. Toyota also launched its next generation for the 2020 model year and recently introduced its 2022 model. With that in mind, let us compare the 2021 Nissan Sentra vs 2022 Toyota Corolla and see how these two popular sedans measure up.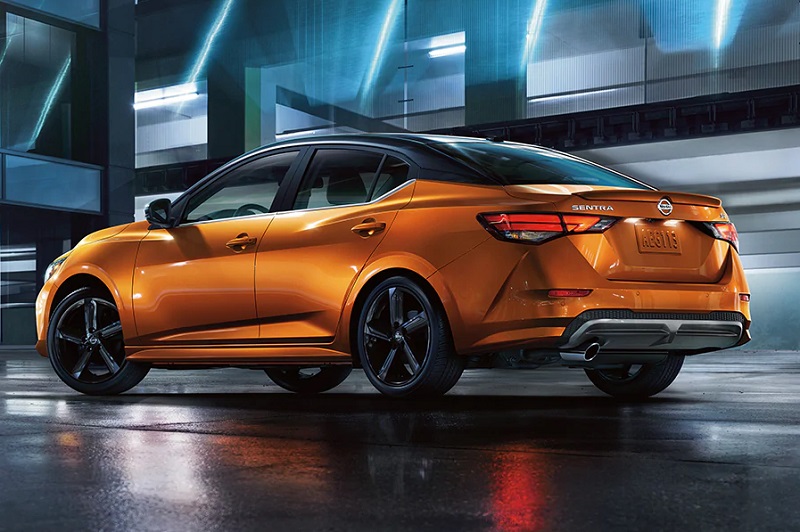 Exterior - Nissan Dealer serving Orange County CA
Both the 2021 Nissan Sentra and the 2022 Toyota Corolla are four-door compact sedans, and when it comes to form factor, there are probably more similarities than there are differences. The Sentra has a 106.8-inch wheelbase and measures 182.7 inches long, which is about 15.3 feet. The Corolla has a 106.3-inch wheelbase and measures 182.3 inches long. The Sentra is more than an inch wider—71.5 vs 70.1 inches—a tad taller—56.9 vs 56.5 inches—and lower to the ground: a 4.8- vs 5.1-inch minimum ground clearance. The Nissan is available in three trim levels: S, SV and SR. The S has 16-inch steel wheels. The SV has 17-inch alloy wheels, and the SR has 18-inch wheels and a spoiler. Toyota offers 15- and 16-inch steel wheels, and starting with the third trim level, the alloy wheels range from 16 to 18 inches.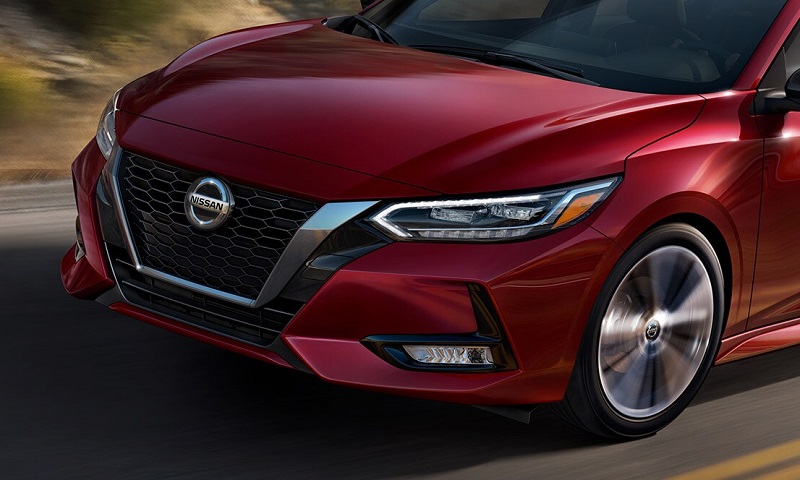 These vehicles both seat up to five, but the Sentra is roomier despite there not being significant differences in overall size. The Sentra is listed at 96.0 cubic feet of total passenger volume whereas the 2022 Toyota Corolla is listed at 88.6 cubic feet. The Nissan model offers a bit more headroom at 38.9 vs 38.3 inches. It also offers 2 inches more front legroom—44.0 vs 42.0—which makes a significant difference for any driver 6-foot tall or taller. The Corolla does provide a bit more rear legroom—34.8 vs 34.7—but there is not much of a difference in practice. The Sentra also has one of the largest trunks in the class at 14.3 cubic feet, and the Corolla trunk is notably smaller at 13.1 cubic feet.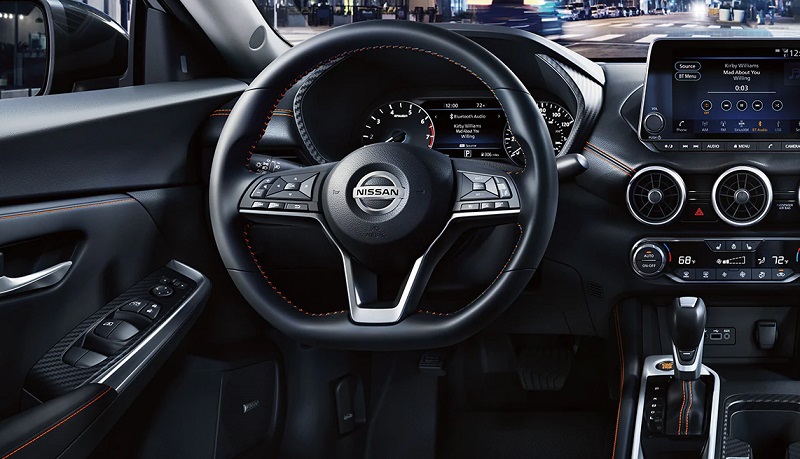 Nissan Sentra Mechanical specs
Comparing the 2021 Nissan Sentra vs 2022 Toyota Corolla powertrains once again reveals a lot of similarities. Both vehicles are front-wheel drive and do not offer all-wheel drive as an option. The Sentra has a 2.0-liter four-cylinder engine that makes 149 horsepower and 146 pound-feet of torque. The Corolla, on the other hand, has a 1.8-liter four-cylinder that makes 139 hp and 126 lb.-ft. In both cases, the engine is paired with a continuously variable transmission. Most drivers in Orange County will prefer the Nissan setup, which is just peppier overall. However, it is worth noting that Toyota offers a higher-output engine as an option: a 2.0-liter four-cylinder rated for 169 hp and 151 lb.-ft.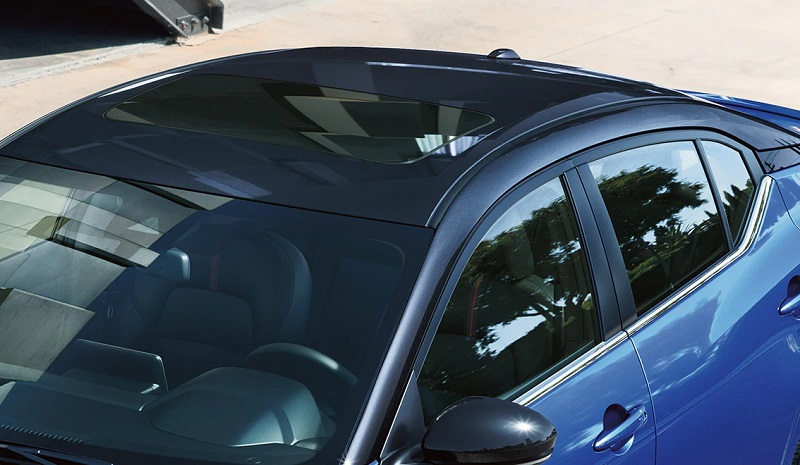 Safety - 2021 Nissan Sentra dealer
The base Sentra features the NissanConnect infotainment system, a 7-inch touchscreen and Apple and Android device integration. Standard driver-assistance tech includes forward collision detection, automatic emergency braking with pedestrian detection, blind-spot monitoring and lane departure warning. The up-level SV trim adds an 8-inch touchscreen and adaptive cruise control. The top trim adds a surround-view camera system, connectivity services and onboard Wi-Fi hotspot. The base 2022 Toyota Corolla comes with adaptive cruise control but does not come with either blind-spot monitoring or pedestrian detection. Toyota does include blind-spot monitoring with the XLE trim level, but at that point, you are beyond the price of what the top-of-the-line Sentra SR costs.
You can test-drive the 2021 Nissan Sentra in Orange County at our location. Our dealership never requires appointments, but we can schedule for customers who prefer it. If you want custom quotes or other details about the Sentra, you can call Nissan of San Juan Capistrano or contact us online via text or email. Our team is also available via live chat on our website, and our site provides a wide range of tools and other resources that will help you research the Sentra and even lease or purchase it online.