2021 Nissan Rogue vs 2022 Toyota RAV4 in San Juan Capistrano
*2021 Model Shown

View Inventory
Small crossovers continue to be among the most popular vehicles in San Juan Capistrano and throughout the country, and the segment offers some very compelling options. Top among them is the 2021 Nissan Rogue that is now available at Nissan of San Juan Capistrano. Not only is it affordable and fun to drive, but it comes loaded with a base package that would suggest a much higher price. Another popular option in this class is the RAV4, and Toyota recently introduced its 2022 edition. Accordingly, let us compare the 2021 Nissan Rogue vs 2022 Toyota RAV4 and explore how they measure up.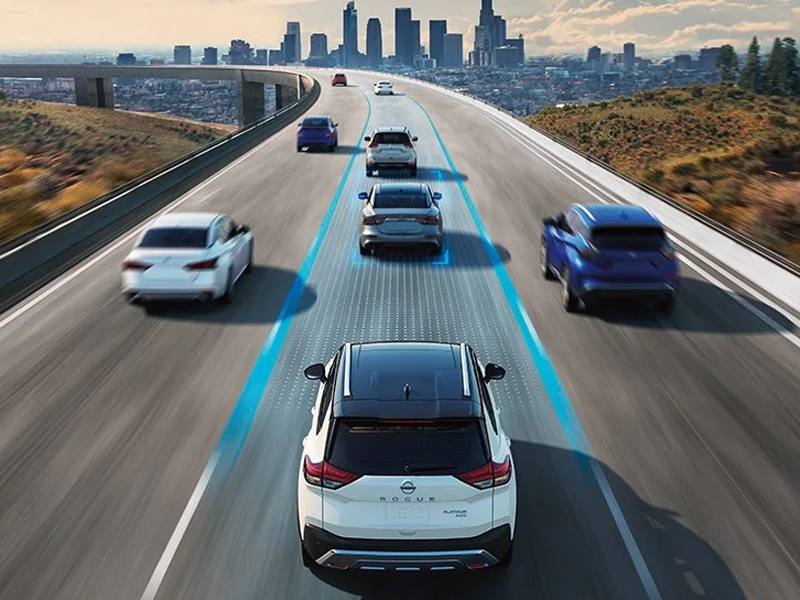 Exterior - Nissan Dealer serving San Juan Capistrano CA
Both the 2021 Nissan Rogue and the 2022 Toyota RAV4 are small crossover SUVs. The Rogue, however, is a bit bigger overall. It has a 106.5-inch wheelbase and measures 183.0 inches long, which is 15.25 feet. The RAV4 has a 105.9-inch wheelbase and measures 181.5 inches long. The RAV4 is an inch wider—73.4 vs 72.4 inches—and a bit taller—68.6 vs 66.5 inches—and it provides a tad more ground clearance: 8.6 vs. 8.2 inches. Nissan offers the Rogue in four core trim levels: S, SV, SL and Platinum. The base model has LED headlamps and 17-inch alloy wheels. The up-level trim has 18-inch wheels. The SL model adds 19-inch wheels, roof rails, heated side mirrors and a hands-free power liftgate, and the range-topping trim adds front and rear parking sensors. Toyota offers 17- to 19-inch wheels as well, but the base model comes with steel wheels with wheel covers. It is the up-level trim that first adds alloy wheels.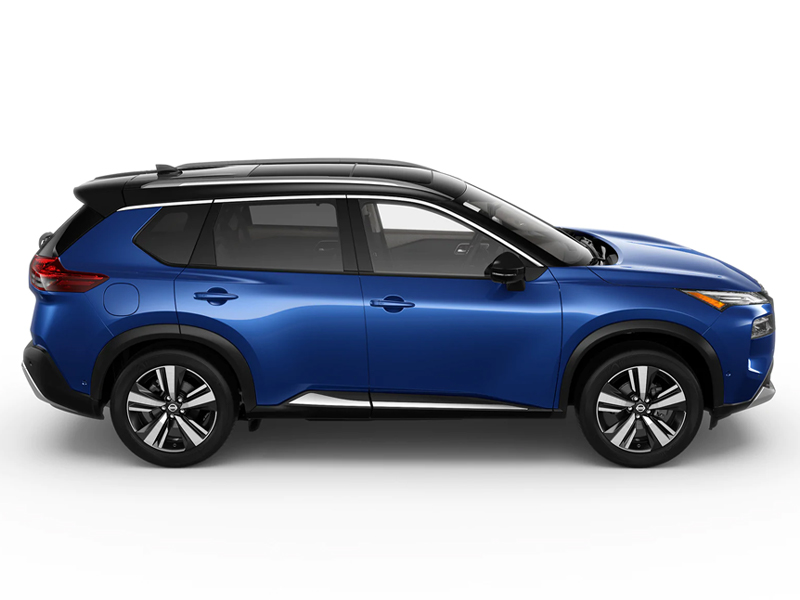 As both models are five-passenger vehicles with similar exterior form factors, drivers in San Juan Capistrano might expect them to be near identical as far as the interior accommodations. But the Rogue is actually roomier offering 100.4 cubic feet of total passenger volume compared to 98.9 cubic feet. Where this difference is felt the most is front legroom. The Nissan model affords 43.3 inches, which is quite good for the class, whereas the 2022 Toyota RAV4 provides just 41.0 inches. The rear seat of the Rogue is also roomier offering 38.5 inches of legroom compared to 37.8 inches in the Toyota model. Another way that the Rogue stands out is its central touchscreen. Nissan provides an 8-inch display that is colorful and responsive. Toyota provides the same 7-inch display that it did several years ago.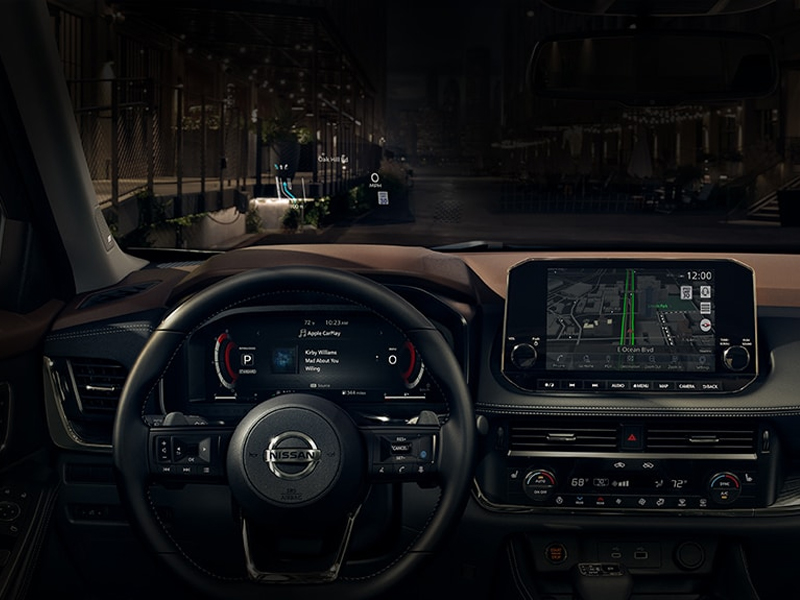 Nissan Rogue Mechanical specs
Comparing the 2021 Nissan Rogue vs 2022 Toyota RAV4 reveals some interesting similarities in addition to some notable differences. Both automakers offer front-wheel drive as standard equipment and all-wheel drive as an option. In the case of the RAV4, there are some trim levels, such as the TRD Off-Road, that include all-wheel drive. Under the hood, both models have a 2.5-liter four-cylinder engine. But Nissan opts for a continuously variable transmission for the fuel performance benefits. Toyota, on the other hand, has opted for an eight-speed automatic transmission. The RAV4 engine outputs more horses on paper. In real-world applications, the powertrains are similar in terms of acceleration and top speed, but the Rogue engine is quiet. As Car and Driver notes, the RAV4 engine can be noisy on the highway.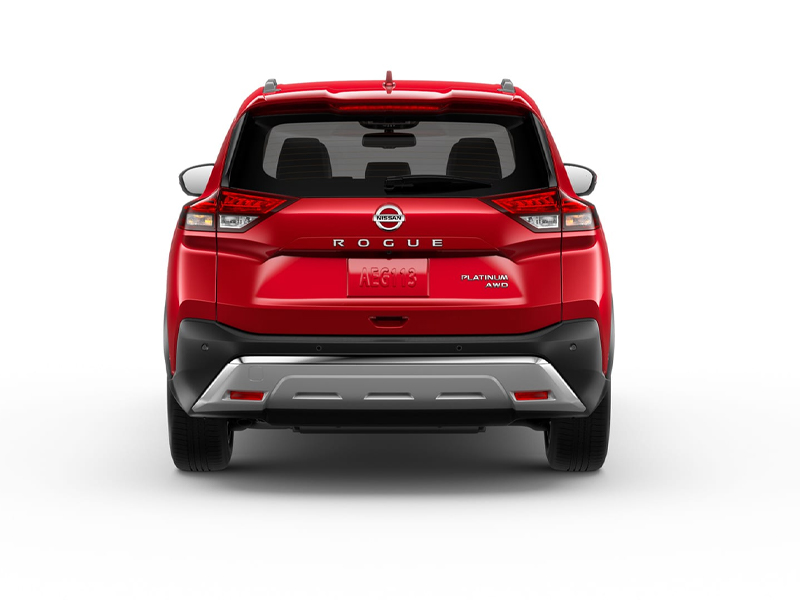 Safety - 2021 Nissan Rogue dealer
Both Nissan and Toyota have excellent reputations among drivers in San Juan Capistrano when it comes to safety, and both of these vehicles live up to it. An area where Nissan stands out is its touchscreen, which is larger and more responsive and boasts a higher resolution. Nissan also offers a 9-inch display. Toyota does let you upgrade from the 7-inch touchscreen to an 8-inch model but only through the top trim level. Nissan also provides a more robust suite of driver-assistance technologies. It even includes a blind-spot monitor. If you want that feature with the 2022 Toyota RAV4, you have to opt for at least one trim level beyond the base model.
See for yourself why the 2021 Nissan Rogue is one of the best-selling crossovers on the market. You can test-drive it at Nissan of San Juan Capistrano without an appointment at your earliest convenience. If you have any questions, call us or contact us via text or email. We can provide the latest details about the Rogue, tell you about current brand incentives and give you personalized quotes. You can also get that information via live chat on our website and see our entire inventory while you are there!